AI & Data Science Community
An online network devoted to serving AI & Data Science leaders
Here we strive to provide you with  premier access to unique AI application expertise, news from our industry-leading partners like NVIDIA, Dell Technologies and HPi, problem-solving surveys. Also, you'll have the opportunity to submit your company for one of Future Tech's many mobile Data Science Workstation Demo Programs.
See If You Qualify for Our Mobile Workstation Demo Program
Do you and your team want access to the latest AI & Data Science solutions?  If so, fill out this quick survey to share with us your team's data science activities, future goals, and how you can contribute to the community by being part of one of our mobile Data Science Workstation Demo Programs.  
Typical programs span 12-16 weeks.  Demo units are powered with NVIDIA RTX technology and equipped with our comprehensive data science stack, featuring common data science tools.   
Celebrating AI & Data Science Thought Leaders
As we all know, AI and Data Science are transforming the way business is done.  Future Tech is proud to celebrate the game-changing contributions that data scientists make everyday across numerous industries.  Future Tech is a frequent sponsor of major industry events like NVIDIA's GTC, the world's leading conference for AI. 
Future Tech actively promotes the accomplishments of  industry leaders through our monthly podcast and webinar series with Data Science Central. Check out our Future Tech-sponsored panels from GTC 21.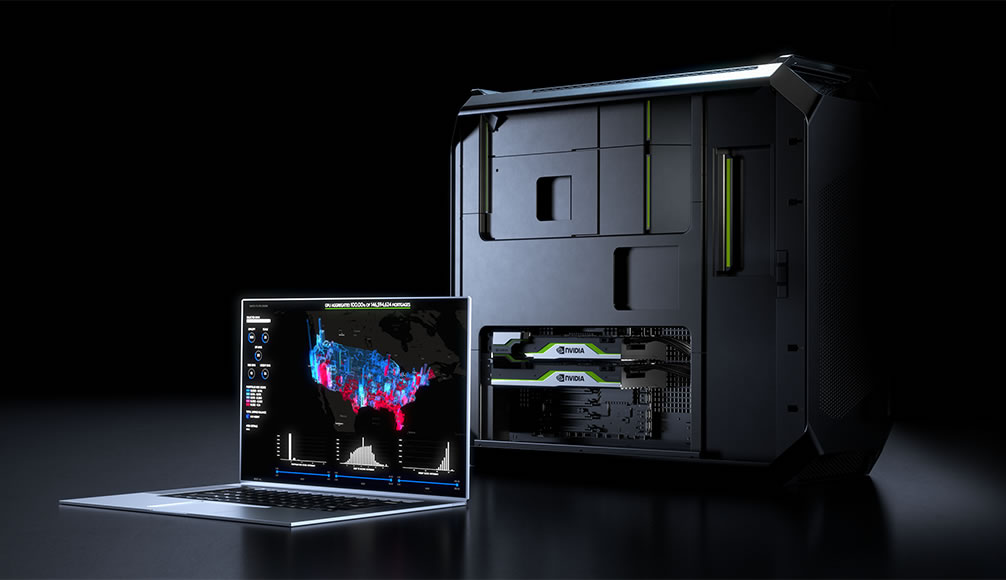 Future Tech is at the forefront of AI & Data Science solutions. We helps enterprise organizations to accelerate their use of advance AI & Data Science solutions.
Our customized data science workstations can reduce end-to-end data science workflows by up to 80%, helping your team to work smarter, faster and safer.  Ask how we can create you the right customized data science workstation stack.